Lighthouse Burgers
March 23, 2017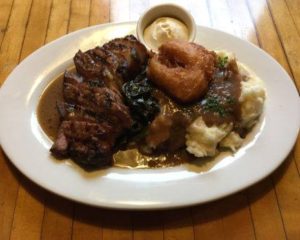 Portland Dining Month is halfway over, but there's still two weeks to try the Lighthouse's PDM menu.
For the starter course, choose between a bowl of Manilla clam chowder and a chopped salad with homemade blue cheese dressing.
Follow that course with either a chargrilled Angus New York strip (with mashed potatoes and gravy) or a three cheese ravioli in a tomato cream sauce.
And for dessert? Your choice between a slice of Amaretto-crusted cheesecake with a milk chocolate-espresso pot de crème.
Three courses in all for just $29.