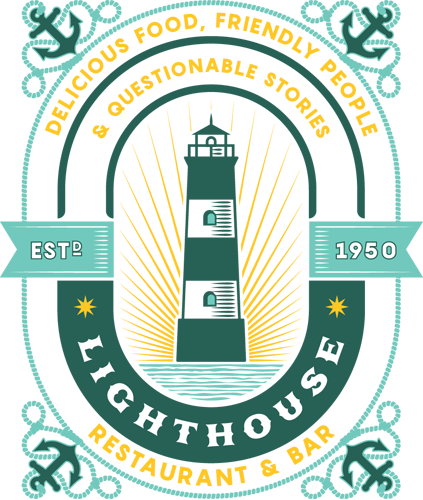 ---
Lighthouse Restaurant & Bar
The historic Lighthouse Restaurant & Bar has long been a westside destination for motorcyclists, bicyclists, day trippers, and those in search of old-school Portland cool.
Located in Portland's Linnton neighborhood, the Lighthouse specializes in scratch-made food, craft draft beers, quality cocktails with freshly squeezed juices, friendly service, and stories of Old Portland that would make even John Waters blush.
Stop by for a burger and a cold pint, then challenge a regular to a game of chess or pool. We're pretty sure after you've tried the food, downed some drinks, and soaked in the vibe, you'll become a regular, too.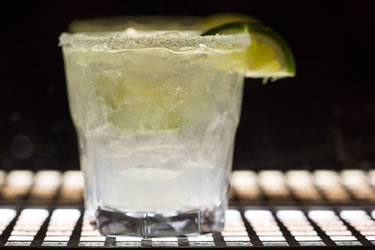 The Drinks
A cocktail doesn't need 15 ingredients to taste good. All it needs is quality liquor, fresh juices, and bartenders who care about their craft. In addition to offering your usual roster of drinks, the Lighthouse offers wine by the glass, nine draft beers, and two dozen bottles and cans of old-school classics.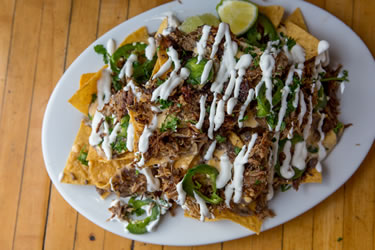 The Food
Scratch-made, comforting American classics. Cheeseburgers with hand-cut twice-fried French fries, fried chicken with gravy, steaks, and tacos—both the authentic kind and the hardshell kind your Midwestern mom used to make. Only our hardshells are fried and folded to order. Every Tuesday is Taco Tuesday: Get three soft or hardshell tacos for $6.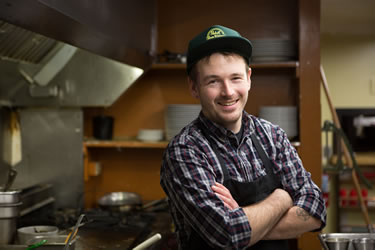 Private Events
The Lighthouse caters to any need, from small sit-down four-course lunches and dinners to lively stand-and-mingle receptions with delicious and hearty finger foods for 150. Chef Will Boothe will make sure you have the right food to match your event needs.
The Lighthouse has been a bar and restaurant since 1950, but the property's history runs a lot deeper than Harry Truman's first term. Since the structure was erected in 1886, it's been at various times the First U.S. National Bank, a barber shop, and a post office.
But its true place in the pantheon of Portland history is as the Lighthouse, where longshoreman gathered after a grueling day for a beer, a shot, and something hot to eat. It's also been a home away from home to visiting Merchant Marines who, until 1979, could order "off the menu" from one of the many working girls who used to post up inside the bar.
Today, the Lighthouse has upped its food and drink game and while the property has been physically restored, its overall grit and charm has been preserved because they just don't make 'em like this anymore.